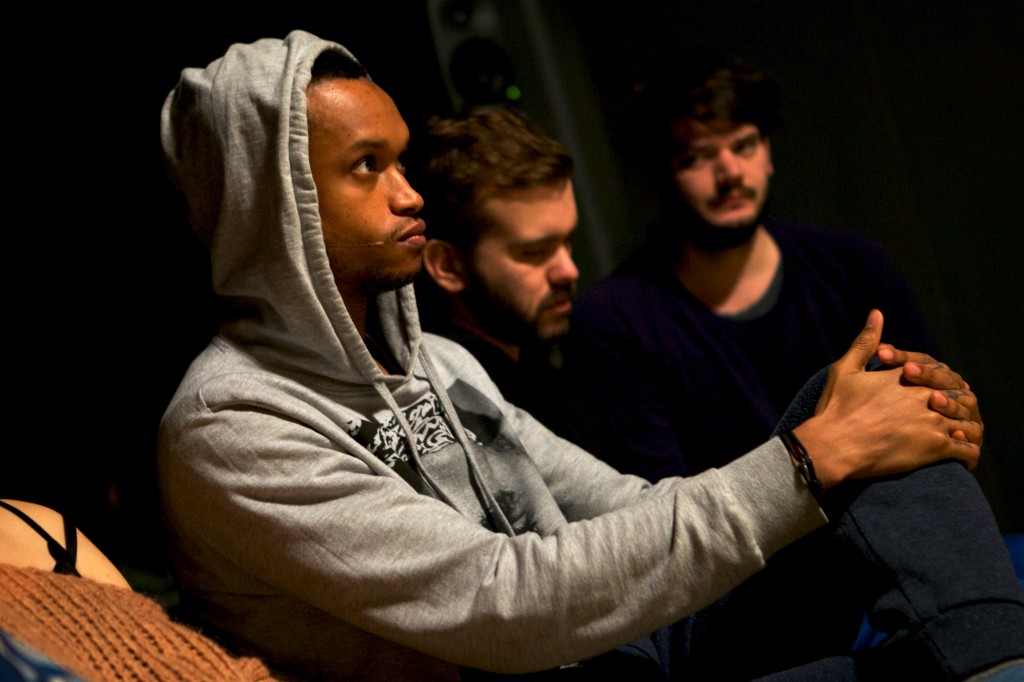 Photo: Helena Tossavainen
Wild Minds is a documentary performance where we meet four people obsessed with their daydreams. The director Marcus Lindeen has interviewed people, who identify themselves as "compulsive daydreamers" or "extreme fantasizers". For years they have built up advanced fictional worlds that eventually become so large and exciting that they started to trump the reality. The stories will be performed live by actors who simultaneous interpreters documentary voices.
In 2016, Wild Minds, will be be performed at the Festival of International New Drama (FIND) at Schaubühne in Berlin as well as at The Royal Dramatic Theater in Stockholm, as part of the Ingmar Bergman Festival.
The production was originally commissioned by Moderna Museet (The Museum of Modern Art) in Stockholm in 2013 and it was selected as one of the best Swedish performances at The Swedish Biennial for Performing Arts in 2015.
Director: Marcus Lindeen
Music and sound design: Hans Appelqvist
Casting and director assistance: Sara Björnstedt Qvarsell 
Curated by: Catrin Lundqvist, Moderna Museet
With: Kiki Snodgrass, Sandra Carpenter, Mika Risiko and Vaughn Rice
---
Target group: adults
Duration: 35 min
Language: English
---