The project managers of Young Swedstage is Niclas Malmcrona, ASSITEJ Sweden.
Swedstage is a registered trademark and a showcase organized by ASSITEJ Sweden and Scensverige – Swedish ITI.
Niclas Malmcrona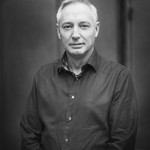 Niclas Malmcrona is Director of ASSITEJ Sweden with more than 30 years of experience in organizing international workshops, seminars and festivals. Between 1999-2008 Niclas was the Secretary General of ASSITEJ International and organized the 17th ASSITEJ World Congress and Performing Arts Festival – "Building Bridges Crossing Borders" that took place in Malmö/Copenhagen in May 20th-29th 2011.
Scensverige – Swedish Performing Arts Coalition is the country's largest member organization for the Swedish performing art sector and is a national competence center to promote professional performing arts domestically and abroad.
Get in contact with Scensverige.