Claire Parsons Co.

What is marmalade? Is it cherry, pear, figs, mint flavour, upside down, together or inside out? Mira and Viktor taste and feel with poetic movements and circus actions in an exquisite and visual experience together with the audience. Marmalade looks at the world through body, eye, feeling and taste in a room with fluffy skirts, soft circus and Fellini music.
Choreographer Claire Parsons makes playfully elegant and humorous work. Her work for young audiences is acclaimed for its stunning visuals, exquisite performers and audience interaction.
Marmalade premiered at ZebraDans in September 2013 and has performed over 200 shows in sold out tours in Sweden and internationally, most recently at festivals in Holland and New York.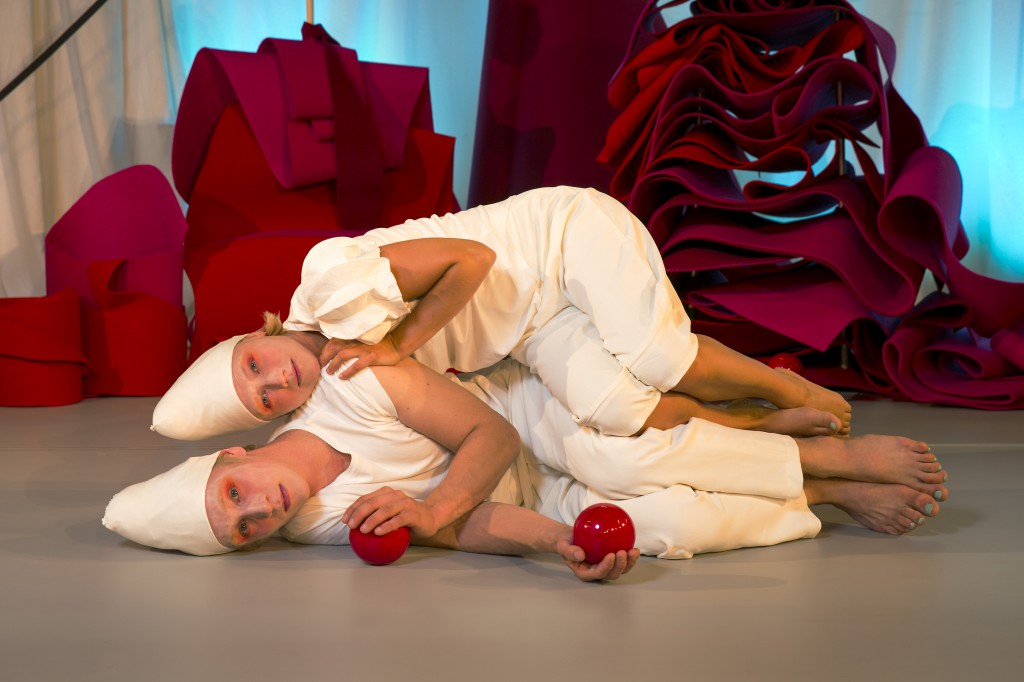 CHOREOGRAPHER: Claire Parsons
WITH: Mira Björkman, Viktor Gyllenberg
SET: Anna Nyberg
COSTUME: Bitte Palm
MASQUE: Gunilla Pettersson
LIGHT: Olof Carlsson
MUSICAL ARRANGEMENT: Mikael Svanevik
TARGET GROUP: From 2 years
DURATION: 30 min
LANGUAGE: Non verbal/English
www.claireparsons.com
dans@claireparsons.com
Touring manager: Anna Lafvas
info@annalafvas.se