Turteatern and CP – Counterforce Production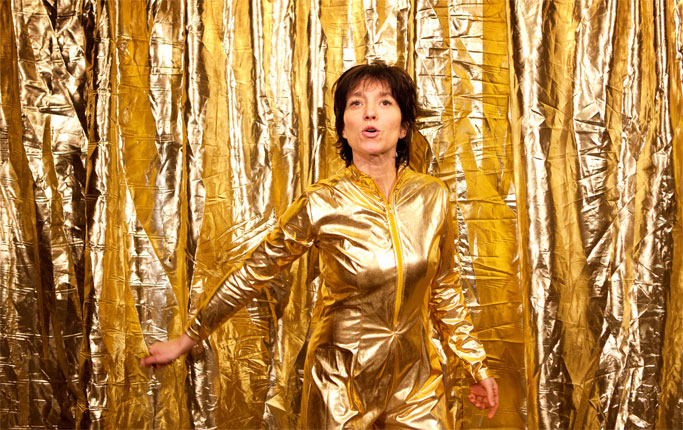 Turteatern and CP – Counterforce Productions welcome you to a moment of reprogramming. When masculinity has made the whole world a crappy place, we create a place of unrestrained anger, fight and love.
SCUM Manifesto is one of literary history's strongest texts. It is world famous, infamous and yet unknown. It is hated and loved, often without even having been read. For us it is something we cannot escape. It is a confrontation, heavy exaggerations, crystal clear truths, feverish utopias, deep insights, parody, love and rebellion. It allows itself to be high and low, possible and impossible.
Our performance is based on Valerie Solanas' text and we respectfully leave out all the digging in the playwright's life. As Solanas herself puts it: this is not "Great Art", "Deep stuff" or "Devout culture". This is an "ice pick in the patriarchate's ass".
Without being arrogant, we can safely say that you have never heard anything like this about masculinity and humanity before. We cannot explain more. Just come.
By: Valerie Solanas
Translation: Sara Stridsberg
Director/ Light/ Set: Erik Holmström
With: Andrea Edwards
Target group: Adults
Duration: 1h and 20 min, no intermission