Dramaten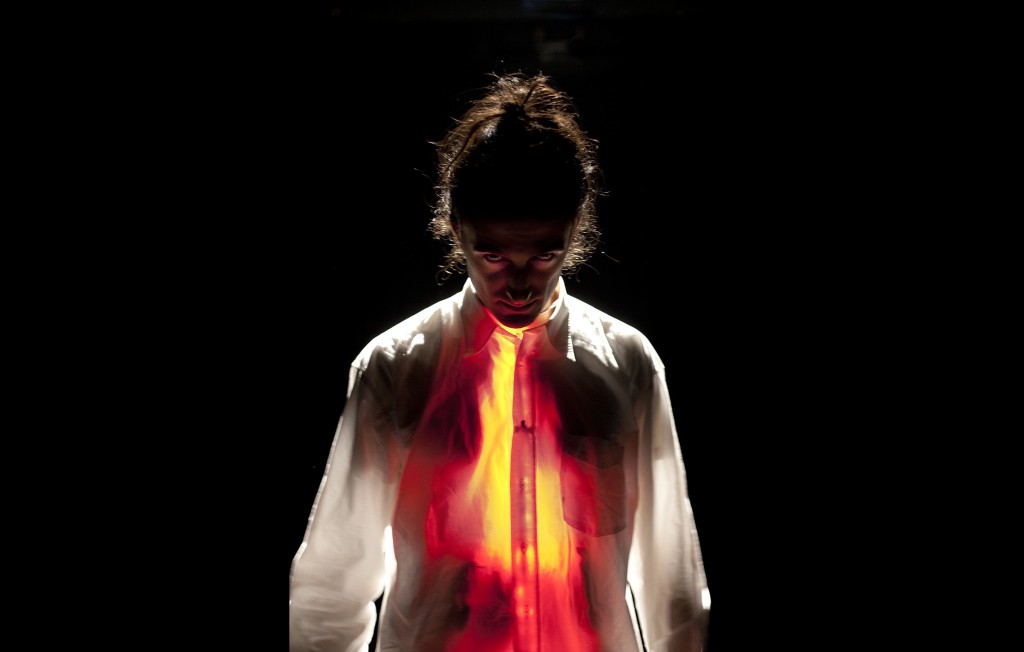 My name is C.
You may have heard of me.
I'm unhappily in love.
I hold speeches to nations.
I'm sold for sex in shacks.
I'm pooped out of an albatross from a thousand feet.
I go to spinning classes.
I slide along the fibre optic cables.
I'm a president.
I'm a teenage girl.
I'm a transsexual MMA fighter.
I'm a strange particle.
A string of a quark.
A non-creature at the end of the cracked lower lip of Hamadi
You may call me C.
Have you heard of me?
In Hamadi Khemiri's one-man show, we follow the strange particle C that's flung out in the world. With soundscapes that are created live and a unique lighting concept, C flies through the world and experience everything from unrequited love to MMA and civil war. A sub molecular domino about everything.

By and with: Hamadi Khemiri
Set/ Light: SUTODA
Sound: Martin Hallberg
 
Target group: Youth/ Adults
Duration: 1h and 30 min, no intermission