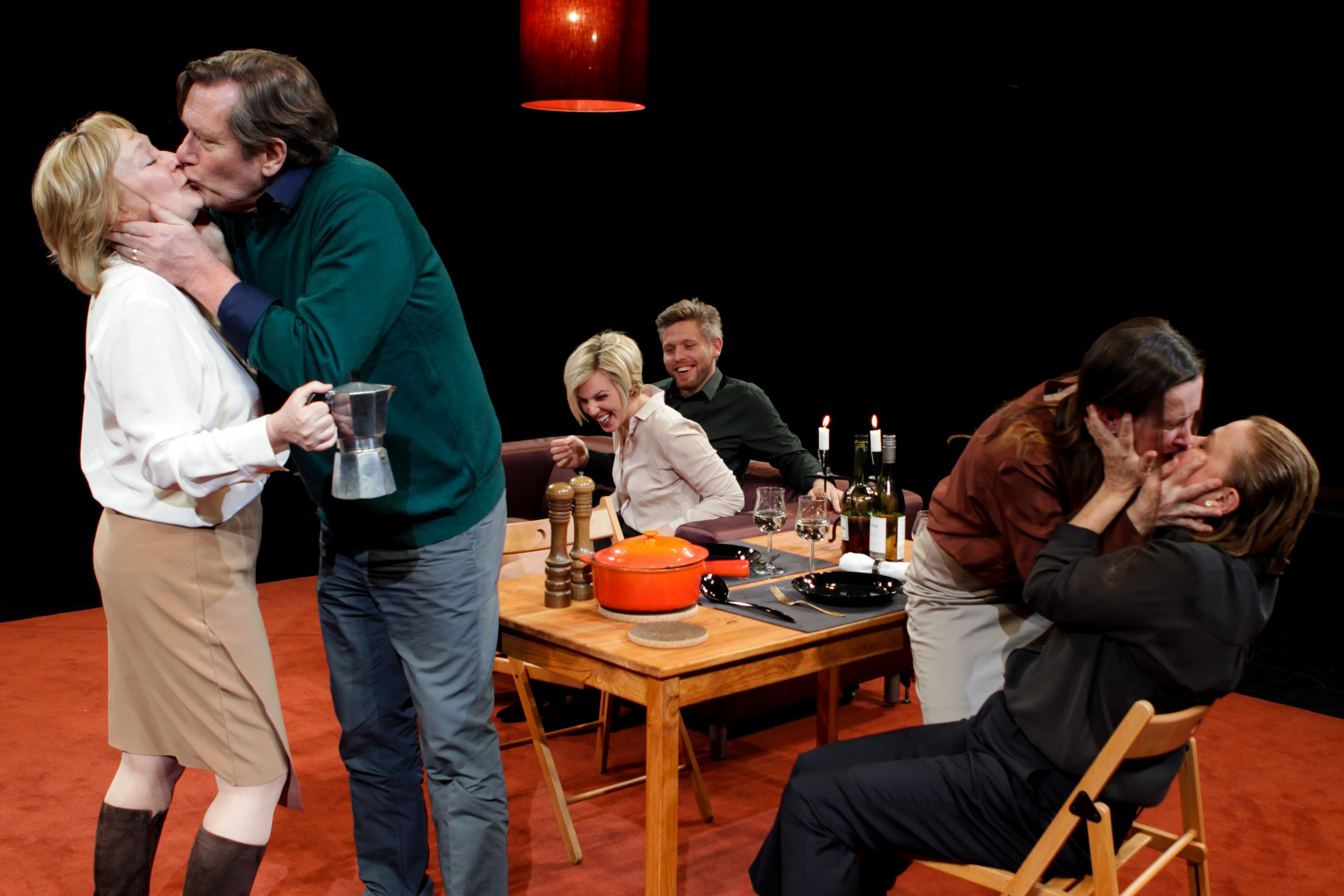 Scenes from a Marriage
Uppsala Stadsteater
It took two and a half months to write these scenes; it took a whole adult life to live.
– Ingmar Bergman
They have been married for ten years. Two children, a summer cottage and Sunday dinners. They have been married for twenty years. They have been married for thirty years.
With rave reviews from audiences and critics alike, Eva Dahlman and Lehna Edwall created The ruler, Knutby and Women above forty – what do you do with them. Their latest success, Scenes from a Marriage puts love and marriage center course, and in a standstill.
Unveiling a circle of power or the lack of it. Filled with laughter. Tears. Love, friendship and sex.
The performance is an adaptation of Ingmar Bergman's script and TV-series, originally aired on Swedish television in 1973.
Six actors. Sex scenes from a marriage. And the dream of lifelong love.
By: Ingmar Bergman
Adaptation: Eva Dahlman
Direction: Eva Dahlman
Scenography and costume design: Lehna Edwall
Make up: Maria Morgell
Dramaturge: Moa Backman
Lighting: Anders Ekman
With: Anna Carlson, Eva Fritjofson, Linda Kulle/Emelie Wallberg, Dag Malmberg, Mikaela Ramel, Logi Tulinius
---
Target group: adults
Duration: 2h
Language: Swedish with English subtitles
---