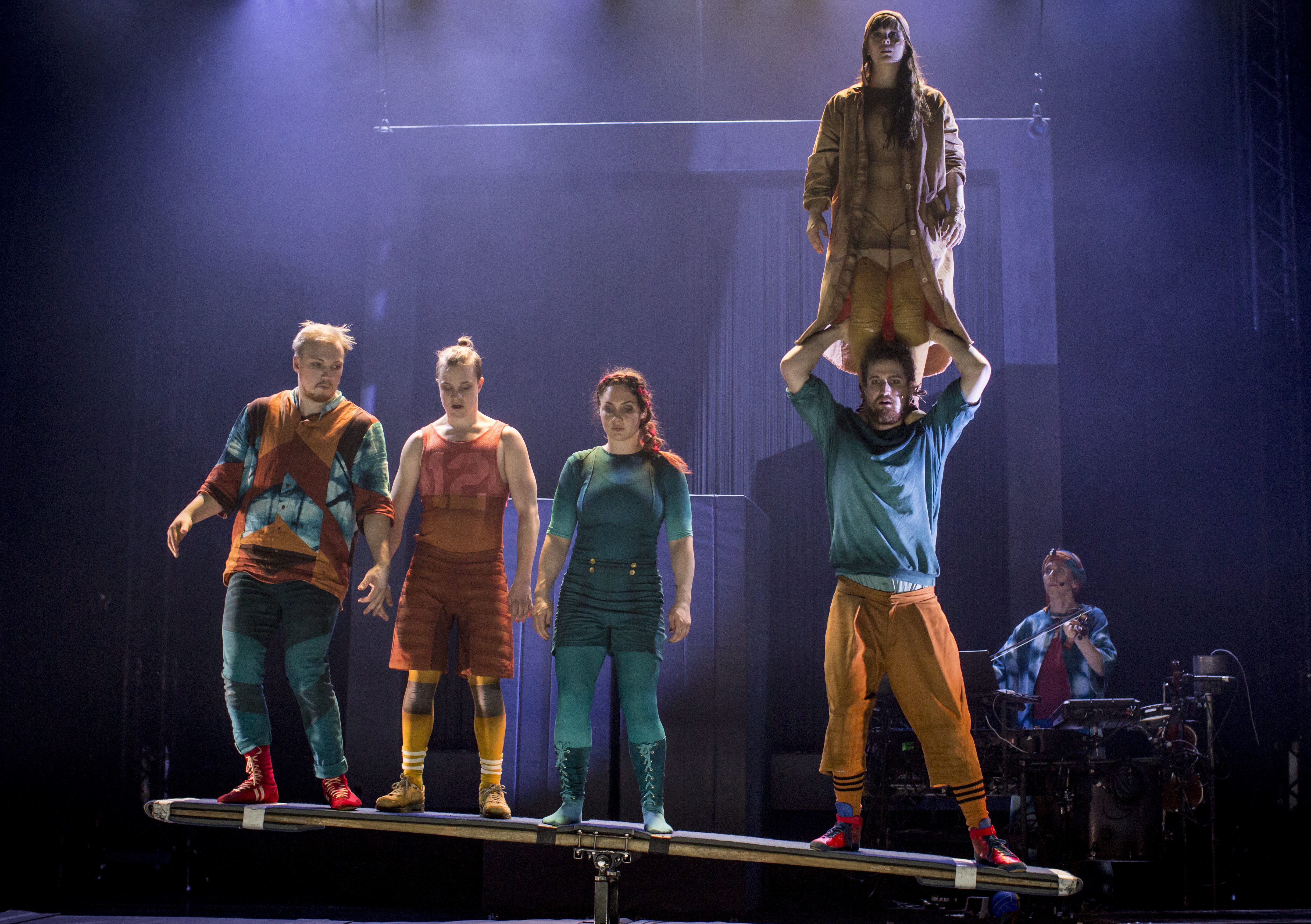 Someone has drawn up lines and divided the world into various delimited areas. We build fences around our gardens, walls, barricades, place armed soldiers around our countries. But human beings have never wanted to stay in one and the same place.
In classic Cirkus Cirkör style, Limits will turn perspectives on their heads. With energy, a focus on what is possible and cocky commitment a world of fleeing, migration and new frontiers is balanced against the artists's individual limits in terms of risk, pain, the limitations of the group and of the body. Stepping over boundaries is hard without moments of chaos and disorder, but the state of today's world demands new approaches!
Are limits real or imaginary? Are they a dead end, or a motivation to search for new paths?
Director and concept: Tilde Björfors
Text: Tilde Björfors, the ensemble, Nadia Ben Belgacem, Arash Dehvari, Kajsa Bohlin, Tatiana-Mosio Bongonga, Qutaiba Aldahwa, Javid Heidari
Composer: Samuel "Looptok" Andersson
Set design: Fanny Senocq, Stefan "Drake" Karlström, Joel Jedström, Tilde Björfors
Costume design: Jonna Bergelin
Video scenography/projections: Johannes Ferm Winkler, Tom Waldton and Per Rydnert/Visual Relief
Lighting design: Fredrik Ekström
Sound technician: Fredrik "Börje" Danielsson
Voice-over: Qutaiba Aldahwa,Javid Heidari
Choreography: Olle Strandberg
Make up design: Madelene Söderblom
Assistant director: Maria Wallin, with support of Alexander Weibel Weibel
Assistant set and costume design: Emilia Esping
Filmed material: Malin Nicander, BLAM Ateliers, Visual Relief
Sound/video: Joakim Björklund
Lights: Fredrik Ekström /Casper Wijlhuizen
With: Manda Rydman, Einar Kling-Odencrants, Anton Graaf, Peter Åberg, Saara Ahola, Samuel Andersson/Thea Åslund
---
Target group: from 12 years
Duration: 2h, 20 min
Language: Swedish/English
---