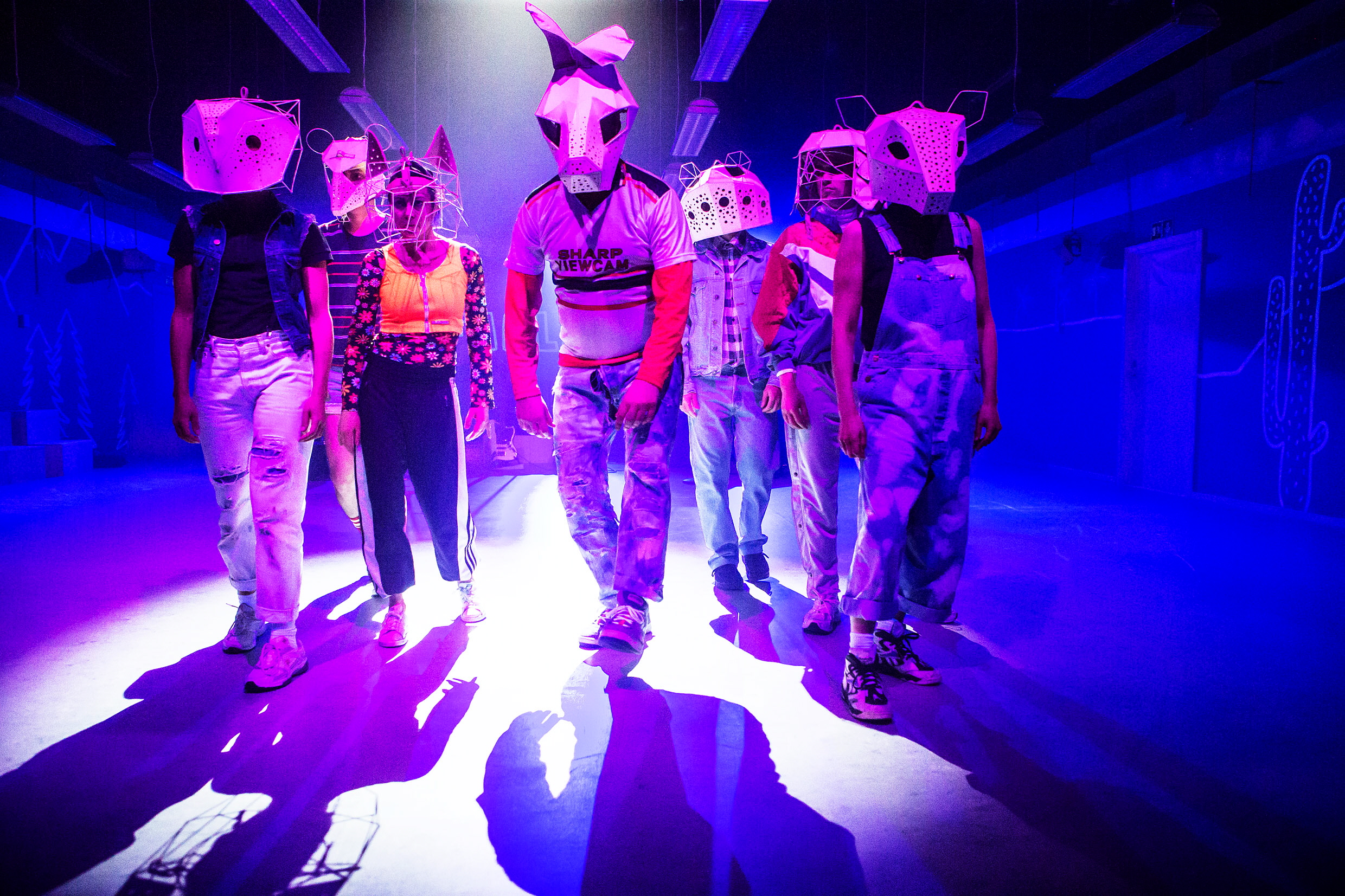 The Fables
Kulturhuset Stadsteatern Skärholmen
The dog, the crab, the owl, the frog and the bat. And Man.
The Fables is a musical about living together. With dance and music the acting orchestra tells the tale of how the lion and the donky hunts together, the war between the whales and the dolphins, and  the friendship between the rat and the frog. The performance is based upon the ancient tales of Aisopos Fables.
Through live music, motion and choreographic material with a strong theatrical expression, the performance visualizes one of the most urgent and burning questions right now, how to coexist?  How do we dare to live together, close to one another, when we are all different?
The Fables are a manifest for humanistic values, equality and a dialogue of differences.
Director: Carolina Frände
Dramaturge: Marie Persson Hedenius
Choreographer: Ossi Niskala
Set and costume: Jenny Kronberg
Light: Karl Svensson
Composer and lyrics: Janne Tavares
Make up: Erika Nicklasson
Design of animal masks: Samir Alj Fält
Painter and set design assistant: Erika Sjödin
---
Target group: children, youth and adults. From 10 years old.
Duration: 1 h, 40 min
Language: English
---